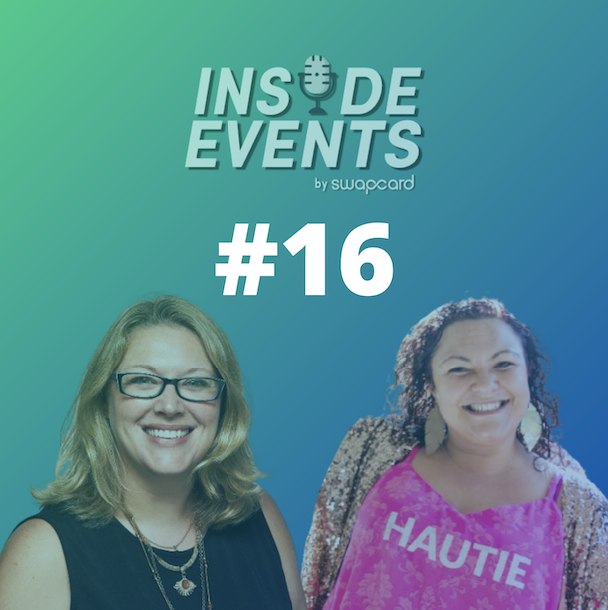 Hearing opinions or theories about how to plan events is one thing. Hearing from those in the trenches about HOW it actually works is so much more valuable! Our guests in this episode don't do anything "normally" in our industry and it works.
They were inspired to inspire with the Age of Conversation Summit, which was planned by ten event professionals (who were paid), and pulled off by about 100 volunteers. ALL IN SIX WEEKS TIME. Providing a forum like this for event profs to get their "virtual event chops" when they haven't had the chance before was a gift for them and for the participants.
So much goodness around this event! Learn what they learned, how they did it, and what's next.
You can still get access to the content and the INCREDIBLE resources (listen to hear what they are!) for just $20 USD - go to HauteDokimazo.com. 
Our Guests...
Liz Lathan, CMP - CEO and Co-Founder of Haute Dokimazo
Liz is a professional virtual event emcee, corporate event & experiential marketer who's obsessed with applying modern marketing principles to a segment of the marketing industry that has historically been an afterthought. Liz has led event marketing strategy and teams at Fortune 500 companies and consults with small and medium businesses on how to optimize their events within their broader marketing program. All of this brought her to being a Haute Dokimazo facilitator.  
Nicole Osibudo - President and Co-Founder of Haute Dokimazo | Virgin's Biggest Fan (Unofficially official)
Nicole is a huge fan of listicles and has a work history that includes teaching event planning at SDSU, running her own event design business, and working for several production companies before landing where she belongs in a Haute Dokimazo world.
Don't forget to register for Evolve Community Series by Swapcard, live on October 28th about Producing Content for Virtual Events!
******************************************************************************* 
GET SOCIAL
Twitter Inside Events Podcast: https://twitter.com/TheEventProfs 
Twitter Swapcard: https://twitter.com/Swapcard 
Twitter Megan Powers: https://twitter.com/meganpowers 
Linkedin: https://www.linkedin.com/company/swap... 
Facebook: https://www.facebook.com/Swapcard/ 
Instagram: https://www.instagram.com/swapcard/
******************************************************************************